MODERN WORKPLACE
Microsoft 365 – the optimal base for your digital workplace
MODERN WORKPLACE
Microsoft 365 – the optimal base for your digital workplace
WE DESIGN YOUR INNOVATIVE WORKPLACE
A digital transformation is a must for modern and future-oriented companies. A key element of this transformation is the modern workplace. A modern workplace offers your company and staff secure collaboration across locations, hours, and devices. Thanks to familiar applications, additional collaboration tools, and faster processes, you will be more productive than ever.

As a Microsoft Solutions Partner for Modern Work, we support you optimally throughout your transformation to a future-oriented, innovative, and cloud-based workplace with Microsoft 365 – your modern workplace.
MICROSOFT 365
THE ALL-ROUND SOLUTION FOR
YOUR MODERN WORKPLACE
MICROSOFT OFFICE APPS
With Microsoft 365, you receive Word, Excel, PowerPoint, Teams and co.
MICROSOFT SECURITY SOLUTIONS
You can access complex security and compliance tools with Microsoft 365.
OPERATING SYSTEM WINDOWS 10 OR 11
Using Microsoft 365, you receive Windows 10 or 11.
BENEFITS OF THE MODERN WORKPLACE
MORE PRODUCTIVITY
Through various applications, artificial intelligence, and data storage in the cloud, you can work faster and more productively.
MOBILE WORKING
You and your staff can work from home or anywhere else as you can access your data and applications remotely.
HIGHER STAFF SATISFACTION
By allowing your staff to work remotely, you support their work-life balance which contributes to better staff satisfaction.
HIGHER STAFF SATISFACTION
By allowing your staff to work remotely, you support their work-life balance which contributes to better staff satisfaction.
OPTIMAL COLLABORATION
The combination of Microsoft 365 applications with tools like Microsoft Teams or SharePoint Online facilitates optimal collaboration.
GREAT SECURITY
With data protection and compliance tools, your company is well protected from cyber attacks.
ATTRACTIVE EMPLOYER
The use of modern technologies and agile and flexible working options increase your attractiveness as an employer.

COMPETENT CONSULTING
We advise you on the choice of Microsoft 365 products and plans.
STRATEGIC IMPLEMENTATION
We analyze your current environment and take care of the planning and implementation of Microsoft 365. If needed, we train your staff.
SEAMLESS MIGRATION
We take care of the migration of your on-premises-systems and applications to the cloud.
OPTIMIZATION AND SUPPORT
Upon request, we continue to support you after the implementation with our managed services & optimize your Microsoft 365 applications.
WITH US TO YOUR MODERN WORKPLACE
We support you on your entire journey to your modern workplace and show you what your strategy could look like.
Through a workshop, we analyze your IT processes, software, and technical IT infrastructure. Based on the results of this analysis, we develop a phase-based cloud strategy.
Sample phase plan for a journey to a modern workplace:
Phase 1:
Project start & base configuration
Before the transformation, we analyze your existing IT environment in a workshop. In addition, the Microsoft 365 base configuration, which creates the Microsoft 365 Tenant and prepares for foundational use, takes place in this step. The initial set up is a key condition for all later phases.
Phase 2:
Microsoft 365 configuration
The security of cloud use is set up in the second phase. The conditions for the e-mail migration and the onboarding of clients in the cloud management are also created.
Phase 3:
Onboarding & Office 365 rollout
In the next phase, all clients are prepared for use of the Microsoft 365 services, and they are included in the management through the Endpoint Manager.
Phase 4:
E-mail migration & trainings
The e-mail migration is central to the cloud strategy. If carried out correctly, it can take place without your staff noticing. In parallel, we train your administrators and staff on the new products.
Phase 5:
File server & intranet
In the subsequent phase, the file server and the intranet are replaced by Microsoft OneDrive for Business and SharePoint. This phase can potentially be outsourced.
Phase 6:
Teams telephony
In the last phase, which can also be outsourced, the integration of land-line telephony in Microsoft Teams is secured. This reduces the number of tools used in your company and the classic telephone is no longer required.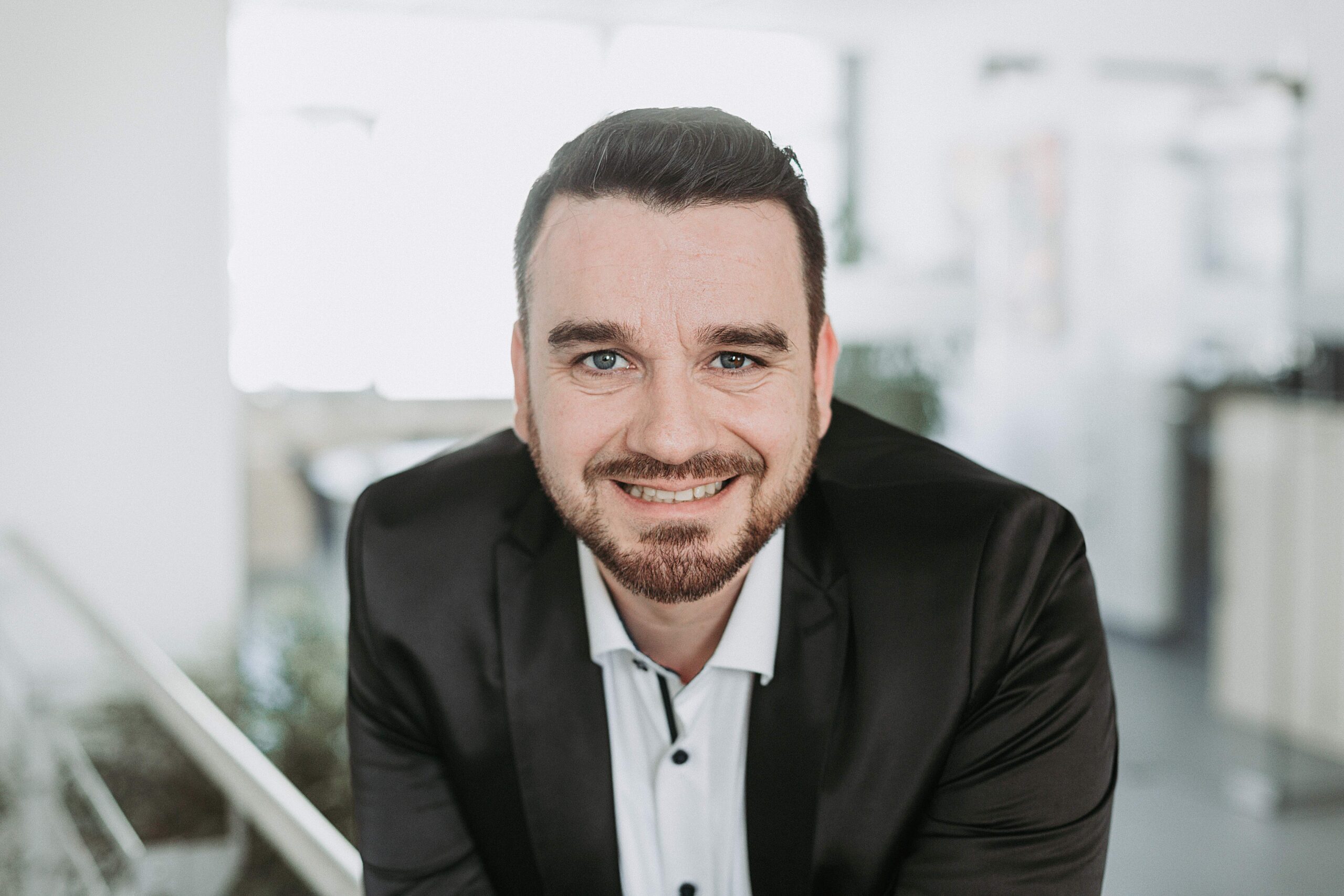 "My team and I accompany you from project start to follow-up support. We get to know you and your requirements and can continue to support you optimally after the project and with the optimization of the Microsoft applications."
Marco Kappler, Head of Microsoft Cloud Technologies at abilis group
With us, you can benefit from many years of experience in the Microsoft environment, and rely on competent support with Microsoft 365. Through numerous partnerships, we can additionally support you with the set up of your modern workstation with high-quality hardware.
MANY YEARS OF MICROSOFT EXPERIENCE
YOUR ADVANTAGE
As a Microsoft Solutions Partner with many years of experience, you can rely on competent consulting from us. Together, we make your company fit for the future.
PROFESSIONAL MICROSOFT 365 SUPPORT
YOUR ADVANTAGE
In case of problems, we are there for you with personal contact partners and ensure the rapid resolving of the issue.
CONSULTING ON YOUR MODERN WORKSTATION
YOUR ADVANTAGE
Through our partnerships with hardware providers, we can offer you top-quality hardware to great conditions and facilitate your modern and optimally equipped workplace – your modern workstation.
Let's make
IT & MICROSOFT

 work!
We look forward to hearing from you.